Stethoscope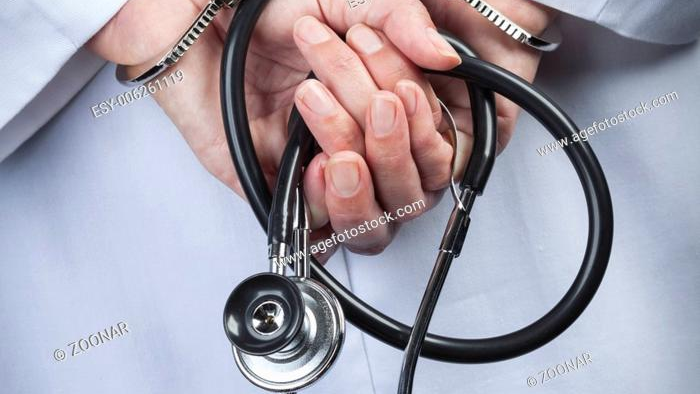 The stethoscope is a medical device for auscultation, or listening to internal sounds of an animal or human body. It typically has a small disc-shaped resonator that is placed against the skin, with either one or two tubes connected to two earpieces. A stethoscope can be used to listen to the sounds made by the heart, lungs or intestines, as well as blood flow in arteries and veins. In combination with a manual sphygmomanometer, it is commonly used when measuring blood pressure.
Here is a list of a few options for you to buy stethoscopes:
3M Littmann Lightweight II Stethoscope
Lightest weight of all Littmann adult stethoscopes at just 118 grams.
Dual-sided chestpiece provides versatility of both a tunable diaphragm and open bell
Teardrop-shaped chestpiece for easier positioning under blood pressure cuffs and around bandages
Tunable diaphragm: Hear high or low frequency sounds by slightly adjusting pressure on the chestpiece
Soft-sealing eartips provide an excellent acoustic seal and comfortable fit
Littmann Classic III Stethoscope
The 3M Littmann Classic III Stethoscope offers high acoustic sensitivity for excellent performance when doing general physical assessment
Design is easier to clean and maintain.Binaural Construction : Single lumen
Its next-generation tubing provides longer life due to improved resistance to skin oils and alcohol, and is less likely to pick up stains.
3M Littmann Cardiology IV Stethoscope
Sturdy and refined, the Littmann cardiology iv helps isolate subtle sounds so you can hear changes in your patients in the most critical and challenging environments. Designed to help you listen for hard-to-hear sounds, including aortic stenosis, s3 gallop murmurs and faint pulmonary anomalies. Useful in critical care and challenging environments – such as the ed, icu, cardiac icu, step-down unit and other dynamic locations hear subtle changes in patient status. Diagnose and make decisions with confidence. Better audibility of high-frequency sounds (adult side, firm pressure) compared to cardiology iii can help you learn more about your patient's condition.
3M Littman CORE Digital Stethoscope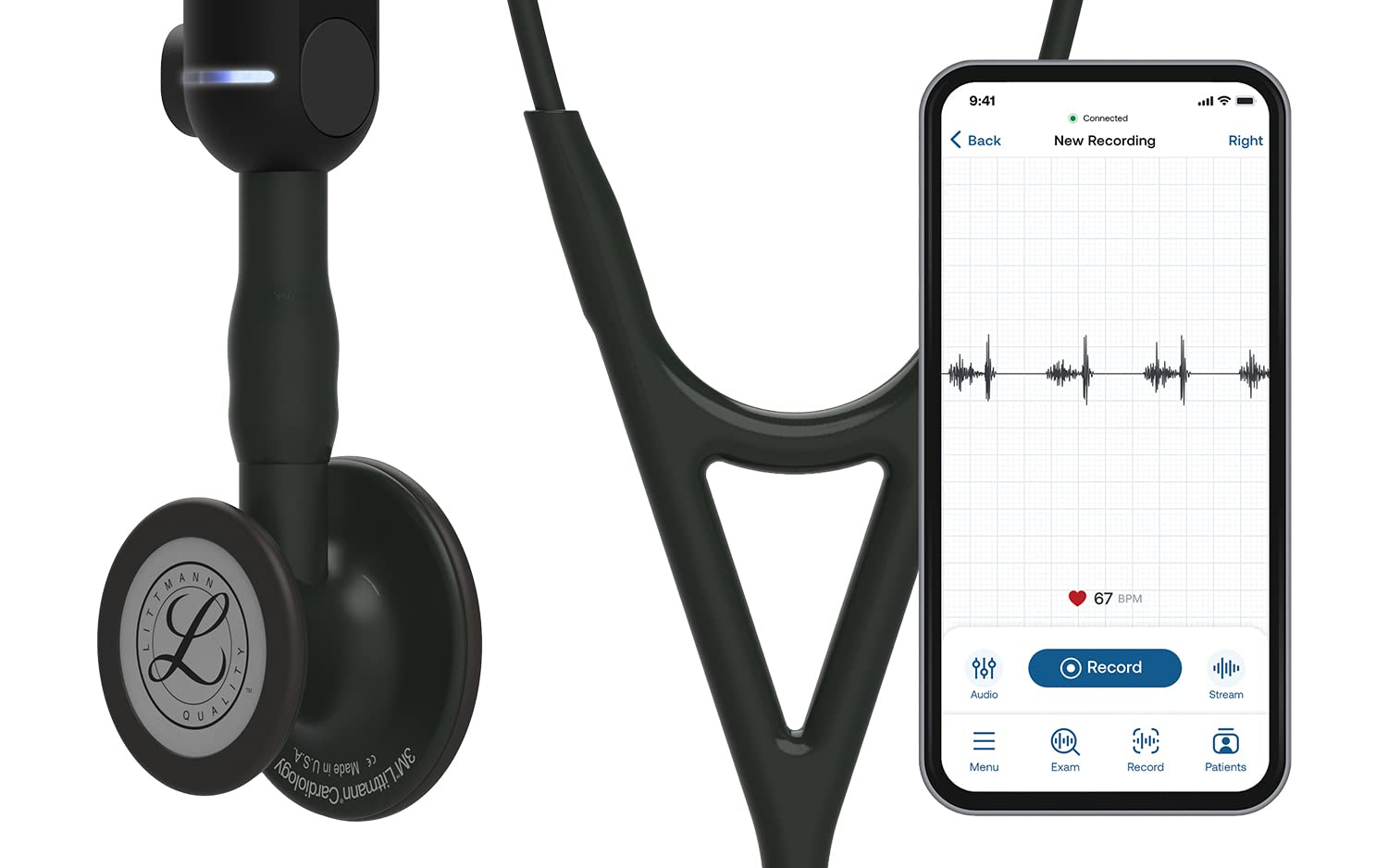 Taking listening to a whole new level.
3M Littmann CORE Digital Stethoscope features the outstanding acoustics, comfort and quality of a Littmann cardiology-grade stethoscope enhanced by powerful digital technology. Features like up to 40x amplification* and active noise cancellation can help you auscultate with greater confidence. The Littmann CORE Digital Stethoscope connects with Eko software on a smart device** to visualize, record and share data. *40X amplification based on comparison of analog versus electronically assisted amplified listening with maximum volume at the peak frequency(125 Hz).
IndoSurgicals Silvery II-SS Stethoscope
Machined stainless steel chest piece
Diaphragm Diameter 4.5 cm (1.75 Inch approx) & Bell Diameter 3.2 cm (1.25 Inch approx)
Spare diaphragm & soft ear tips provided absolutely free of cost
Reliable & High Acoustic Sensitivity offer an advantage to Health Care Professionals when listening to Heart, Lung and Blood Pressure Sounds
IndoSurgicals Silvery III Stethoscope
Double sided technology diaphragm retaining rims for patient comfort.
Ultra-sensitive diaphragm for greater amplification and crisper high-frequency response
Precisely machined chestpiece from aluminum for outstanding performance
The Silvery III stethoscope is machined assembled, inspected, and packaged in INDIA for consistent quality
IS IndoSurgicals Dulcet Stethoscope
High Acoustic Sensitivity
Comfortably Angled Binaural Tube
Soft Sealing Siliconized PVC Ear tips
Aluminium Epoxy Powder Coated Chest Piece with Non Chill Rim
Microtone Stethoscope
Aluminium alloy anodized 45mm chest piece
Extra soft tight sealing ear tube
175Mm head frame made of 5 mm thick brass pipe
Accompanied by spare printed diaphram with ear knob
ELKO EL-060 CARDIO III SS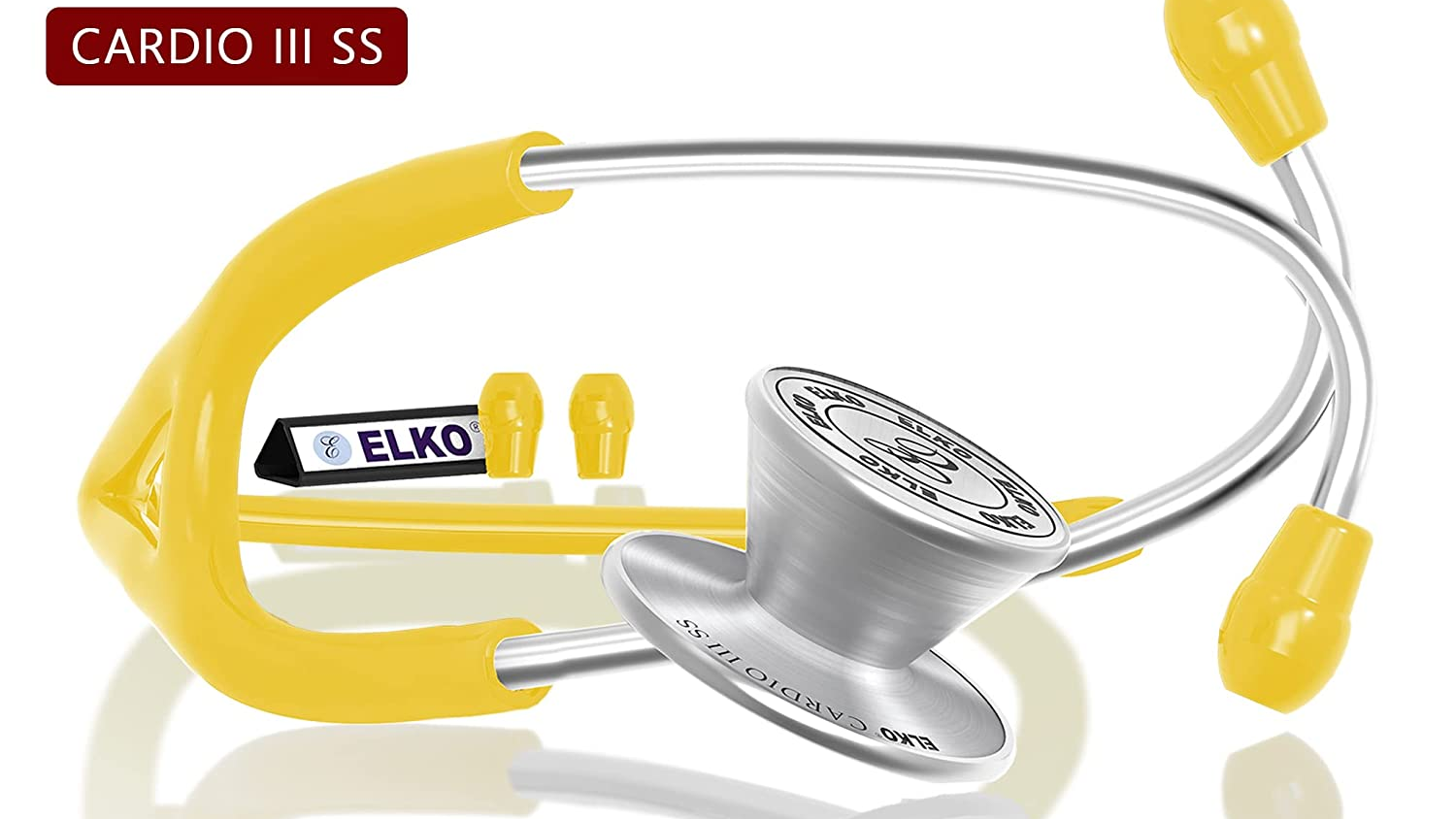 Stainless Steel Chest Piece with Adult & Pediatric Head: Double sided chest piece made from best quality 303 grade stainless steel. It is precisely machined for enhanced performance & durability. It features dual tunable diaphragms with brass chrome plated rings. The larger diaphragm is used for adult patients whereas the smaller diaphragm is used for pediatric patients.
Comfortably Angled Chrome Plated Frame: The frame is made of 5.5mm seamless brass pipe. The frame is positioned at an anatomically correct angle, for a proper fit into your ear canals. The frame tension is adjusted for individual fit and comfort.
Two-way Tubing: ELKO CARDIO III SS two-way tubing is made from latex free PVC. The superior design of the tubing provides high quality sound transmission. Specially designed seamless PVC tubing retains its shape and flexibility even after folding tightly into a pocket and is less likely to pick up stains.
Soft Sealing Ear Knobs: Ear knobs are made of synthetic material, thus providing a cushion comfort to the ears. Once, placed in the ear canal, they provide excellent acoustic seal, thus preventing any external noises.
High Acoustic Sensitivity: This stethoscope has high acoustic sensitivity. When the head of the stethoscope is positioned on the patient, the vibrations of the human skin give rise to high acoustic pressure waves travelling up to the listener's ears.
Links for reference–
Internal Links–